Product Description
The quality index of chloroethanol and annual production capacity.
Objective: sodium methoxide can be used to produce vitamin B2, vitamin A, sulfadiazine, SDM and so on, and as raw materials for pharmaceutical intermediates.
Quality indicator: colorless or light yellow transparent viscous liquid with no sediment.
Total alkali content: 28 ~ 30%.
Sodium methoxide content: 27.5 ~ 30%.
Free alkali content: 1.0% or less.
Packing: iron drum (industry) diameter and 56 cm 89 cm high.
Net capacity: 200 kg.
Annual production capacity: 12,000 tons.
Sodium methanol is widely used in spices, dyes and other industries.
It is mainly used as A coagulant and A strong alkaline catalyst, methoxy, agent for the preparation of vitamins B1 and A, sulfadiazine and other drugs.
Used for pesticide production in small quantities.
It can also be used for the treatment of fats and oils (especially lard).
It can also be used as an analytical reagent.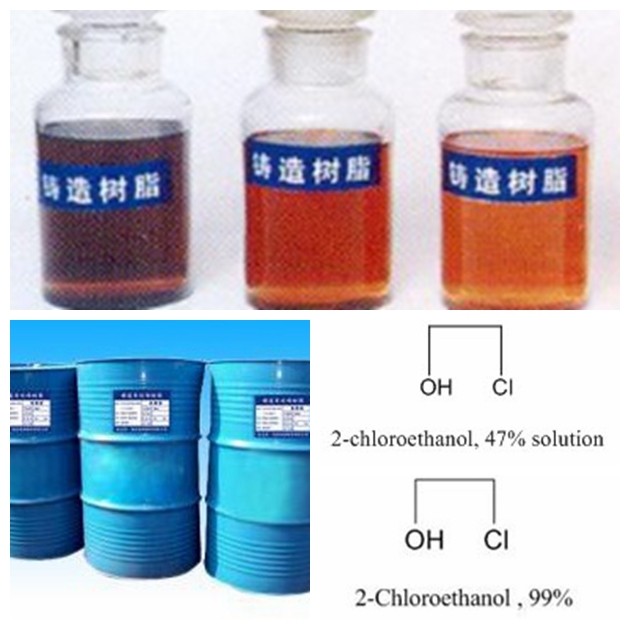 The basic contents of sodium methanol and chemical safety technology mainly include:
1) various accident prevention techniques.
Such as fire, explosion, chemical production of hazardous chemicals storage and transport of sodium methoxide, pressure vessels and equipment use, maintenance, repair, habeas corpus, accident statistics analysis in the process of security, because as well as the safety system engineering, etc.
(2) technology to prevent occupational hazards.
Such as dust, gas, heating, ventilation, lighting lighting, vibration and noise control, and governance, such as high temperature, high frequency, such as protection from radiation damage, and the working conditions of all kinds of health monitoring technology workers.
The main production process of sodium methoxide is divided into four parts:
1. During the charging process, the industrial methanol and the methanol measuring tank of the pump will add 120 kg of sodium metal sodium to the reaction kettle.
2, nitrogen replacement treatment, closed loading and discharge valve, air vent with nitrogen to the reaction kettle, the pressure index of 0.1 million mpa, open the vent valve pressure relief, return after repeated three times, the discharge valve is opened to continue into the nitrogen
3, the reaction process, the condenser cooling water through the pipe, immediately with methanol metering tank add methanol (please note that methanol loading speed, reaction, after 5 ~ 10 minutes, stop bubbled into nitrogen, continue to add methanol, 2 ~ 3 hours add methanol feed valve shut down 820 kg methanol metering, continue to 2 ~ 3 hours, no bubble reaction liquid
4. During the reconciliation process, add the sodium methanol sodium harmonic tank, sample analysis, and harmonics to the required concentration, tube.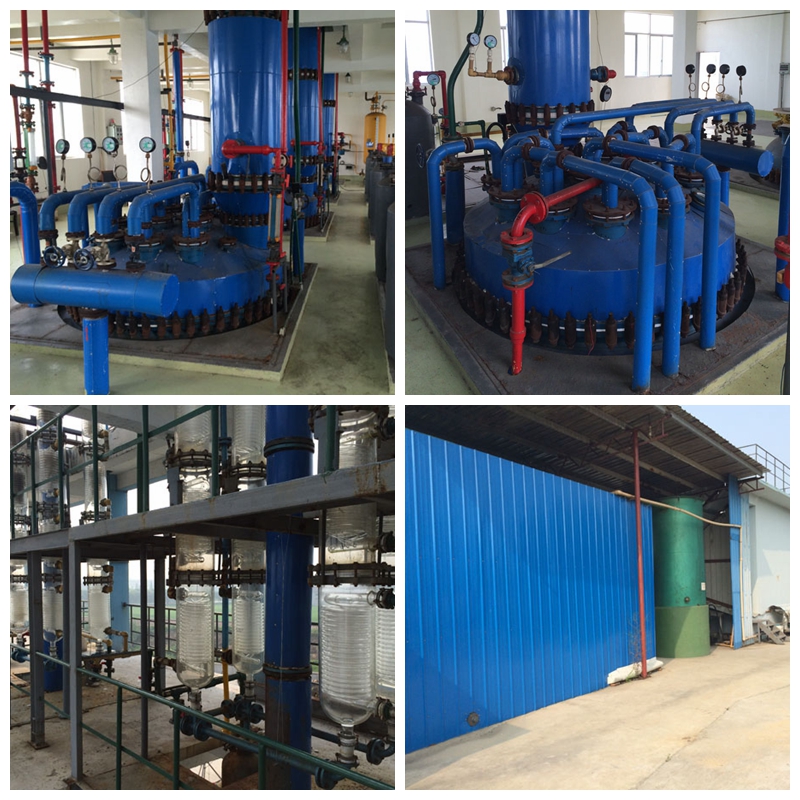 Advanced production technology from strong research and development capabilities, our company research and development center has all kinds of more than 20 professional and technical personnel, equipped with GC - MS, GC, LC, etc all kinds of advanced testing instruments, at the same time pay more attention to social resource intensive, specialization of project selection, research and development, the scientific management of industrialization of scientific research achievements, with many domestic famous universities and research institutions to maintain good relations of cooperation.
In this way, our company successfully developed the technology patent of 2-chloroethanol, and passed the ISO international certification.
 
In addition, the company has a better after-sales service system and provide technical services to customers.
In the pre-sale, sale and after-sale different services to different customers, to customers on a regular basis, not regularly visit, tracking survey, telephone inquiries, in various ways timely understanding of customer satisfaction degree and the potential demand, closely follow the market dynamic, positive sorting, analysis the relevant data and information from customers and market.
At the same time, established the flow of information feedback system, timely feedback information in the company to convey, communicate, to organize relevant personnel reason analysis, determine the corresponding corrective/preventive actions.
The company provides technical services to customers and provides technical guidance to customers for timely and proper handling of customers' opinions.
 
Prevention is to identify the causes of various safety accidents and occupational hazards in chemical production, and to take measures to eliminate the cause of danger or improve working conditions.
Materials such as chemical production process of sodium methoxide tend to have very strong flammable, explosive, corrosive and toxic substances more than wait for a characteristic, and the tendency of large-scale production equipment, at the time of the accident is very big, to the national economy and the safety of the people in the region, is difficult to estimate loss and disaster.
Therefore, chemical safety is of great importance and is an important part of chemical production management.

Wuxi ginkgo suye technology co., LTD. (yixing city letter of chemical co., LTD.) is located in yixing city of jiangsu province and bridge town, is the larger domestic industrial grade and reagent grade (99 + %) 2 - chlorohydrin production enterprises, has 30 years of history, existing staff more than 200 people.
Company has always attached great importance to scientific and technological innovation, talent condenses, with many domestic famous universities set up the mechanism of production, study and research, thus cultivating a high-quality technical team, including senior engineer 3 people, specialized technical personnel 6 people, has a number of technology research and development results, and develop 2 - chloride ethanol technology patents, passed the ISO international quality certification system and international environmental management system certification.
Under the staff years of unremitting efforts, our company has large-scale production capacity, strong technology development strength, production technology mature, reliable product quality indicators meet international standards, can meet the requirements of customers at home and abroad.
Our management policy is: quality, prestige, service, customer first, reasonable price, guaranteed supply, timely delivery.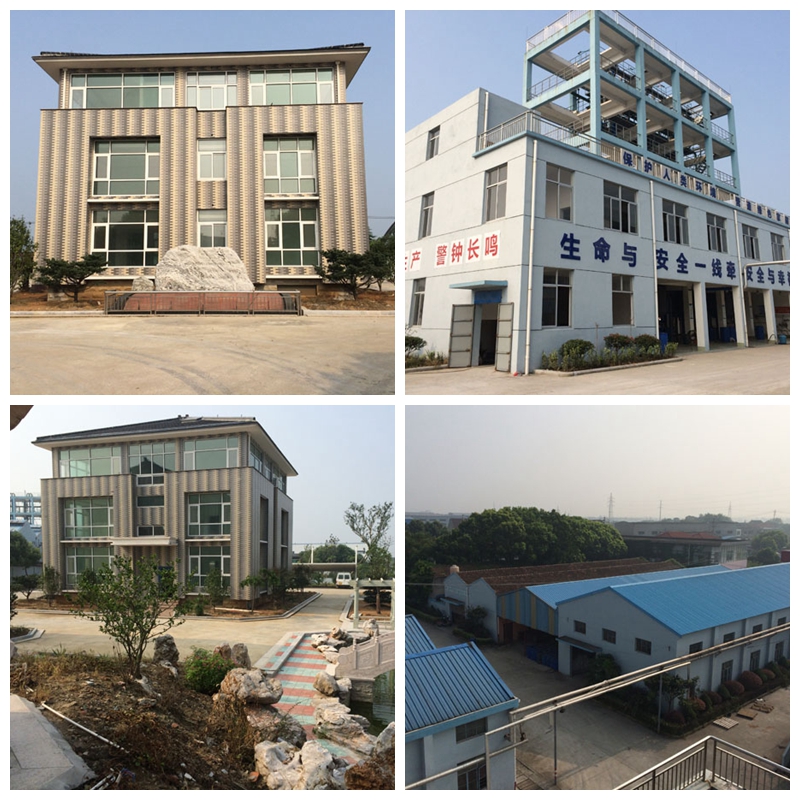 Contact us if you need more details on Chlorohydrin. We are ready to answer your questions on packaging, logistics, certification or any other aspects about
Ethylene Chlorohydrin
、
Chlorethyl Alcohol
. If these products fail to match your need, please contact us and we would like to provide relevant information.
Product Categories : Chlorohydrin Series